The 'Seeing Eye Dogs: Bay of Fires Adventure' embarks on an experience of a life time on Friday 11th November 2022.
Join us by wishing them luck as they trek over 50 kilometres along the red rock Tasmanian coast line, whilst raising funds to help breed, train and care for future Seeing Eye Dogs.
This intrepid travelling party contains a wonderful array of people including some of our Vision Australia clients, staff and donors, and representatives from our partner, Petbarn.
Our inspiring Seeing Eye dogs will be on the trek, including a Seeing Eye Dog puppy in training with her handler.
Follow their journey and donate here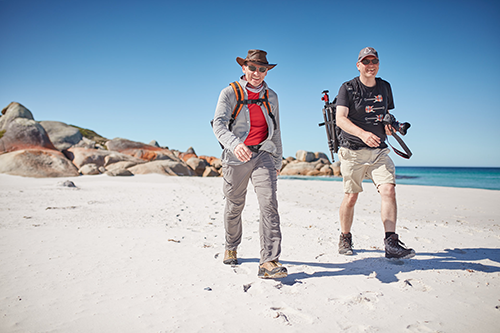 All funds raised by the participants will help to support Australians who are blind or have low vision achieve the possibilities they choose in life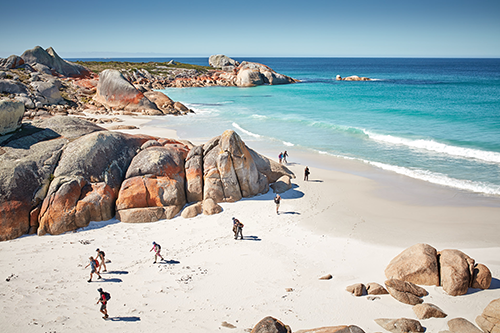 Training just one Seeing Eye Dog can cost more than $50,000. These dog guides are an essential part of assisting individuals who are blind or have low vision. Apart from being a constant companion, they provide much needed guidance and independence for people who would otherwise be unable to undertake day to day activities that we take for granted.
The Seeing Eye Dogs: Bay of Fires Adventure, aims to raise much needed funds to help us breed, care for and train pups to become Seeing Eye Dogs. 
Support Seeing Eye Dogs and donate here.