16 March 2023
From bunnies and bilbies to fluffy chicks and chocolate eggs, Easter can be a time of fun as well as festivity, whatever your beliefs.
At Vision Australia Seeing Eye Dogs, we believe our puppies will one day give independence to people who are blind or have low vision.
Applications are now open in Melbourne for caring volunteers to help guide puppies along the path to becoming highly trained working dogs.
Seeing Eye Dogs cover the costs of raising a pup, including food, equipment and vet care. Volunteers offer their home and heart.
Puppy development trainers meet each volunteer carer to help teach basic puppy skills, such as lead-walking, socialising, appropriate feeding, and toileting.
"By volunteering to care for a puppy, you're helping more than you might think," said Seeing Eye Dogs puppy development trainer Jack Lord.
"You're not only giving a puppy a loving home, you're helping our blind and low vision community by raising a future essential Seeing Eye Dog to aid their independence."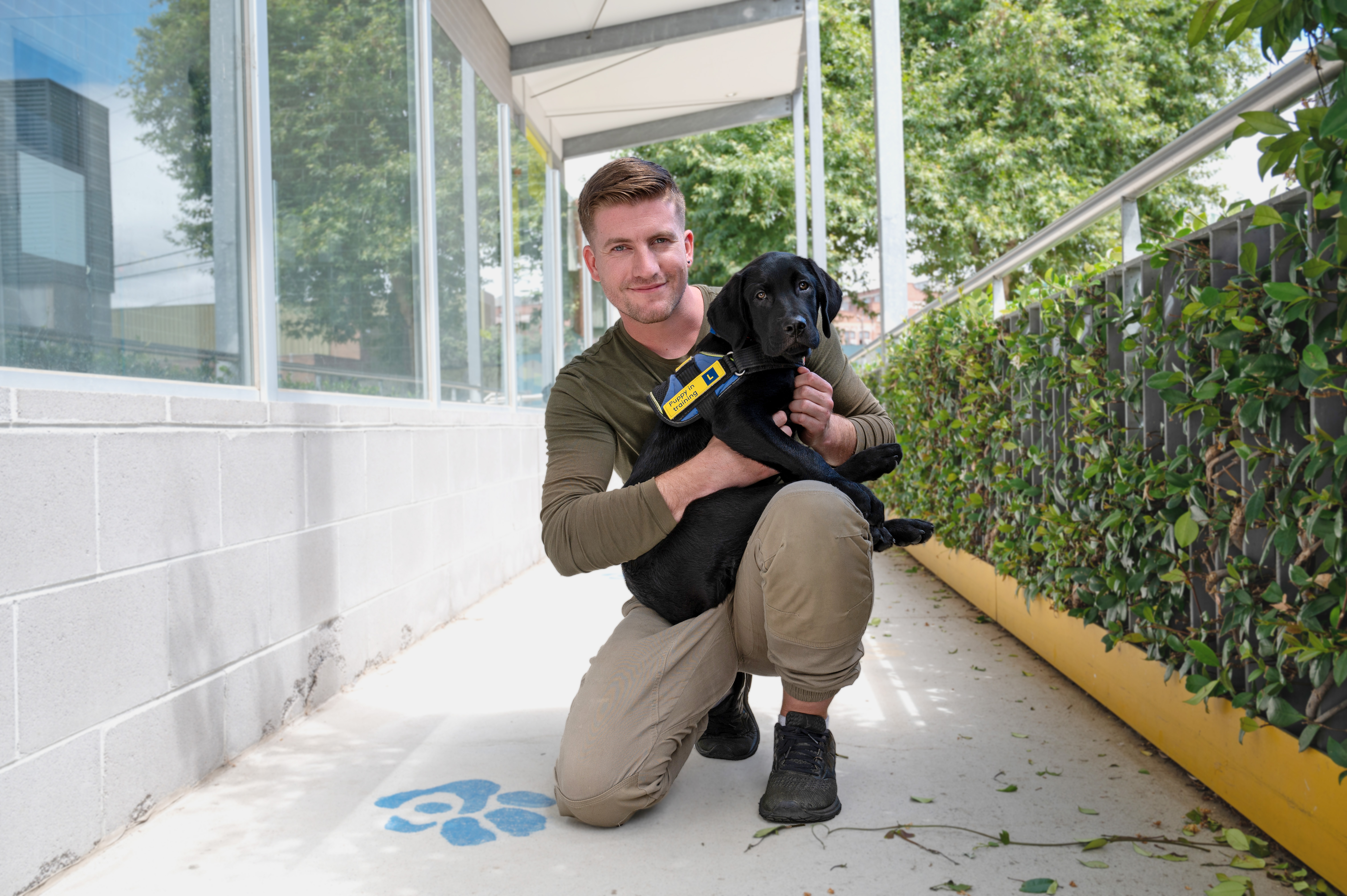 Caption: Puppy development trainer Jack hugging black Seeing Eye Dogs pup in training Uxley.
From application to approval, the process for volunteers takes about eight weeks, including police checks, working with children checks, and household assessment.
Whether working, studying or retired, single or with family, already caring for a pet, apartment-living or on an acreage – or somewhere in between – please apply now!
The next online session for potential puppy carers is Tuesday, March 21, at noon (ADST): sed.visionaustralia.org/puppy-caring/information-session
Or, to APPLY NOW to be a puppy carer, visit: sed.visionaustralia.org/puppy-caring/apply-now  
Media enquiries: email [email protected] or telephone 0410 588 573