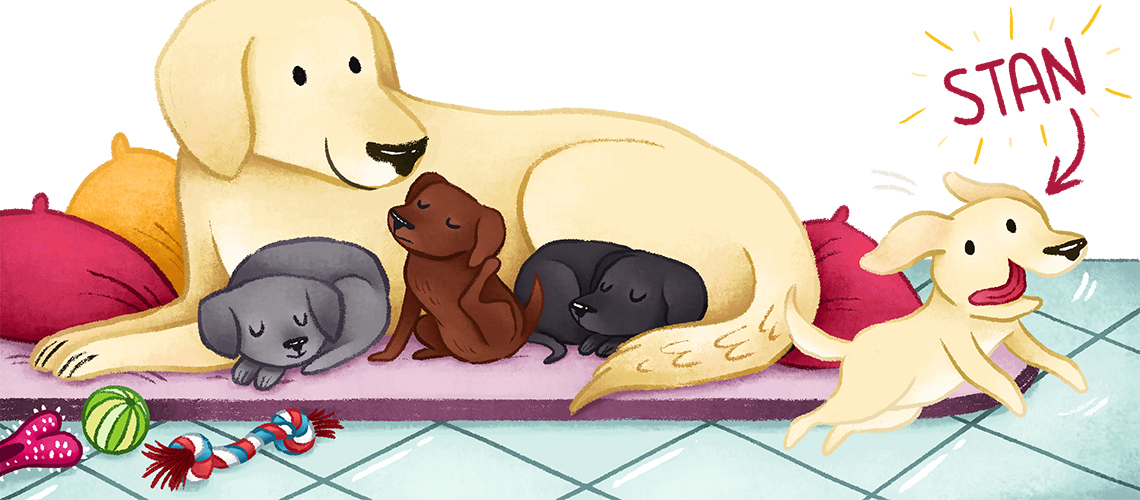 A Puppy Tale
Hi! I'm Stan,
I'm a Seeing Eye Dog in-training, for now
But one day I hope to be fully qualified – oh wow!
I'm so excited, I can't wait to be grown
to help a person in need get around, as if on their own.
It's a bit of a ruff road though, I won't lie
There's A LOT of training and obstacles for one little guy
Join me on my journey, then you will see
All the hurdles a young pup needs to overcome to be the best they can be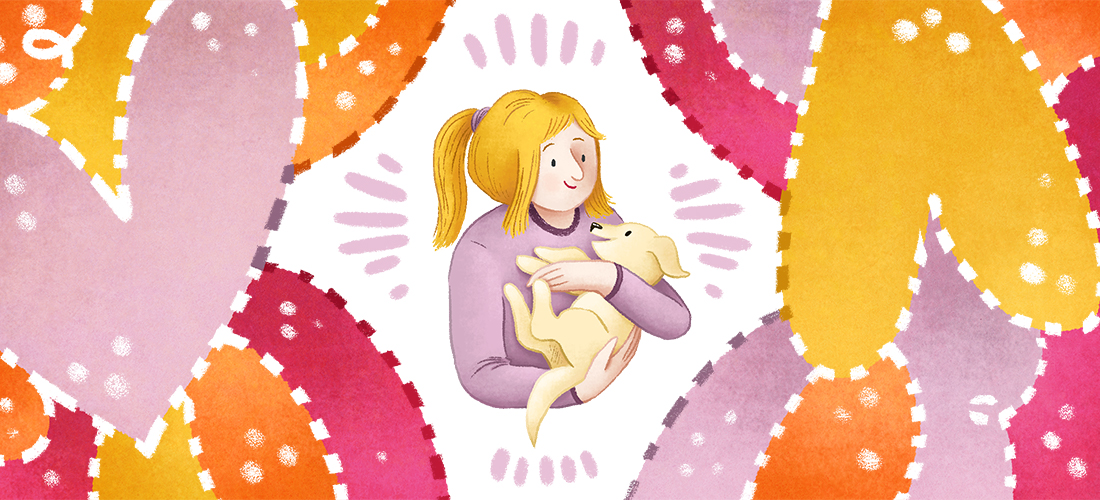 Sitting Still
At 8 weeks old I meet my volunteer puppy carer
With whom I'll learn best manners and visit a lot of different areas,
Of course we'll also play and have lots of fun
But this is just the beginning, formal training hasn't yet begun.
I'm a little pup and all I want to do is play
But sometimes I also need to learn how to 'sit' and 'stay',
But how do I learn to do what I'm told?
Is it encouraging words or words that are bold?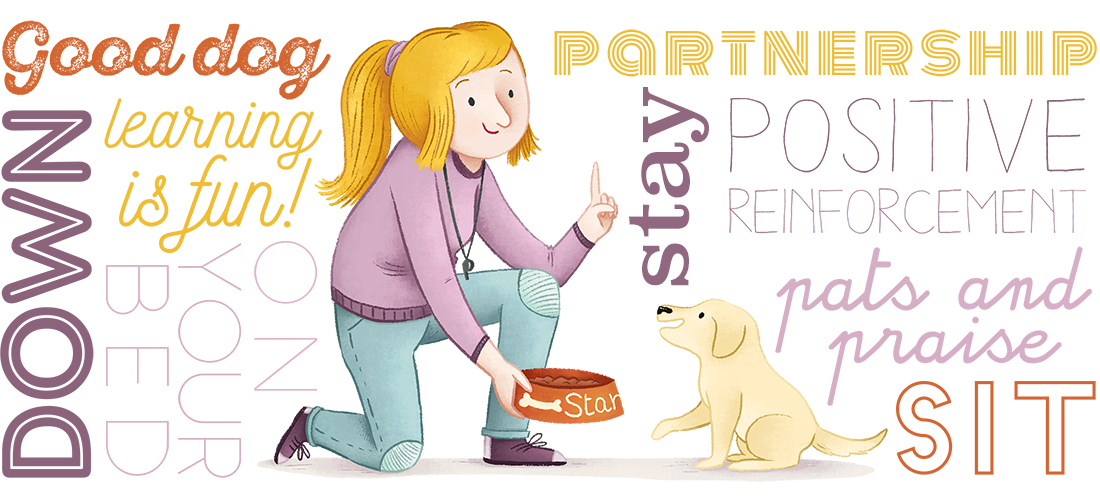 Mealtime & Potty Training
If you picked encouragement & praise, yep, that's correct,
Pups like me respond best to encouraging words,
My trainers and carers always encourage me to do what is said,
So I receive pats, treats and kind words - that's how I'll get ahead!
I'm getting better at following commands,
I can sit and stay, right on demand
I'm even learning to wait before my three meals a day,
But there's one special thing I need before I can chew away.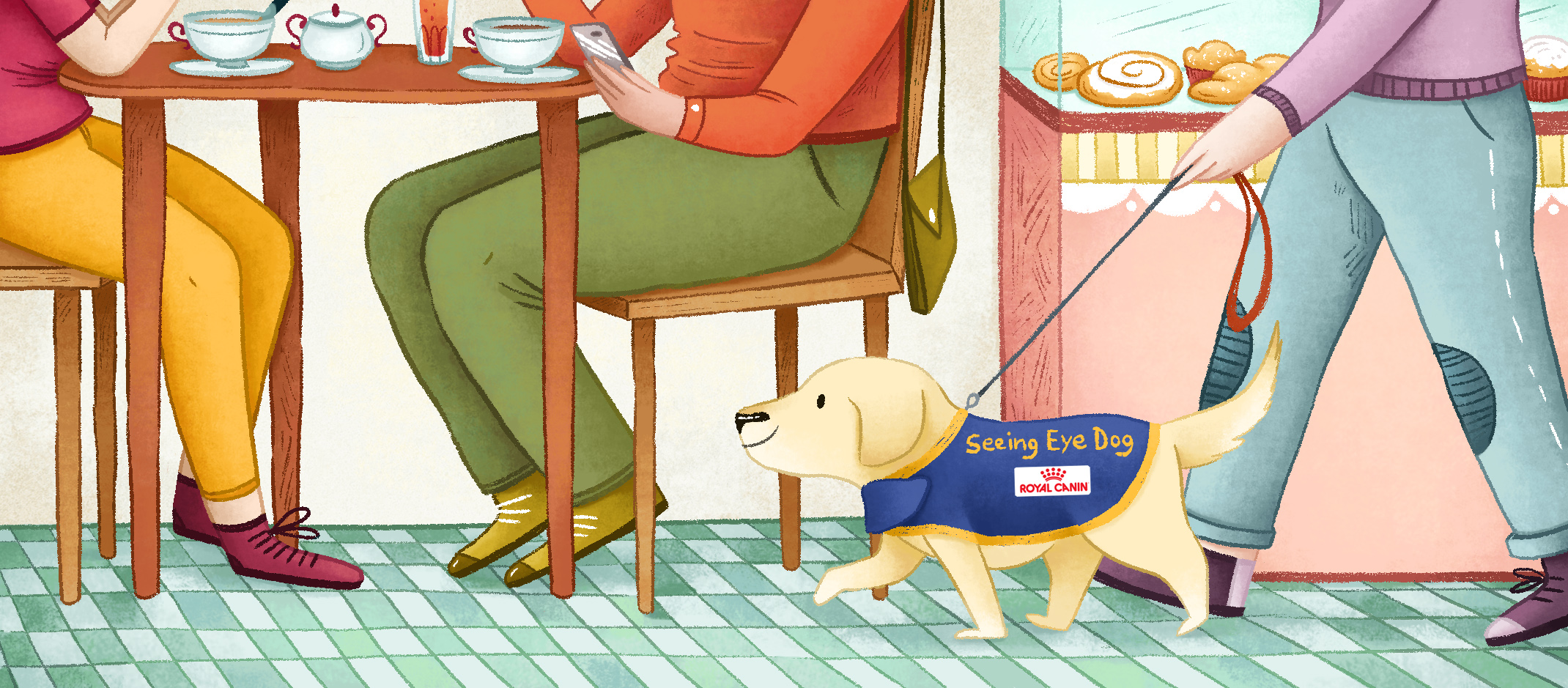 When Out & About
The answer is a whistle blow – that's what lets me know when to eat,
And now I'm a little older I can go out in public and learn how to walk on the street.
I wear my blue and yellow harness so I'm on my best behaviour too,
The best part is all the places I get to go that are new!
My carer takes me on a lead into public places to explore,
All my training – Sit! Stay! Wait! – is important in the outside world even more.
It's very hard when there are smells and sights and people about,
What can't I do when I'm wearing yellow and blue
and I am out and about?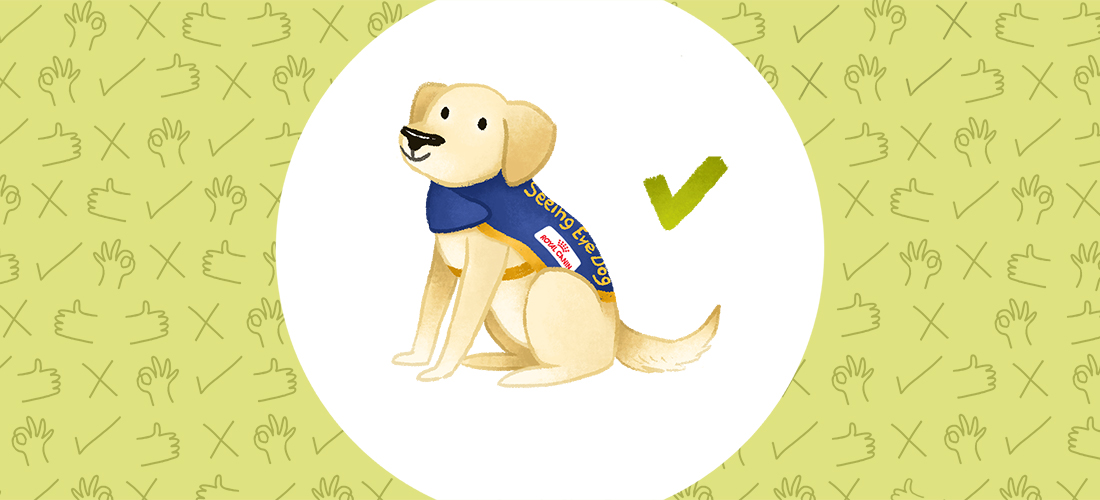 The Outside World
Both are correct, whichever answer you chose,
In my yellow and blue harness I need to make sure I'm a pro.
But not every one of us makes it all the way through,
The training is tough, so it's not something we all get to do.
For those that do make it, it's good to see,
There are a lot of amazing people just waiting for pups like me.
But sadly, there can be such a wait,
More than a year sometimes, and that's not great.
Do you think it's ok that someone who needs a Seeing Eye Dog has to wait more than a year?